Author Dwight Kemper (The Vampire's Tomb Mystery, Who Framed Boris Karloff?) returns to Monster Kid Radio, and he's bringing a child with him. Specifically, he's bringing a son. A Son of Frankenstein (dir. Rowland V. Lee). Son of Frankenstein has a lot to offer monster fans and Monster Kids, and Dwight's here to tell us all why. He also tries his luck at the Classic Five.
Voicemail: 503-479-5MKR (503-479-5657)
Email: monsterkidradio@gmail.com
Books by Dwight Kemper - http://tinyurl.com/dwightonamazon/
The Vampire's Tomb Mystery by Circle of Spears Productions - https://www.circleofspears.com/store/p31/THE_VAMPIRES_TOMB_MYSTERY_%28AUDIO_CD%29.html
Murder Mystery Theater.com - http://www.murdermysterytheater.com/
Scare-A-Thon 2017 - http://www.thejoycinema.com/joy-cinema-scare-a-thon.html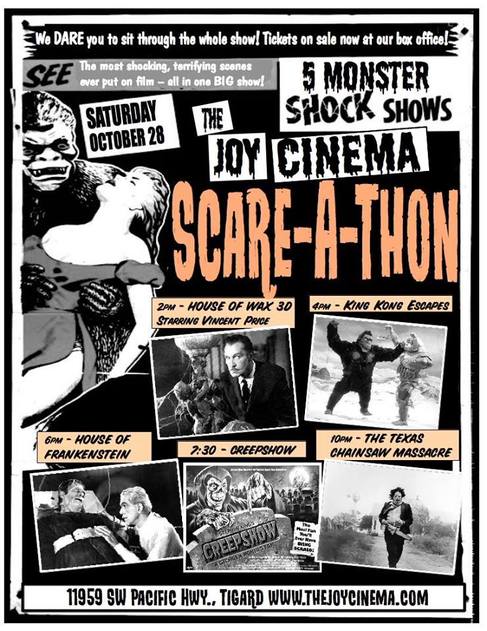 Cat People (dir. Jacques Tourneur) at the NW Film Center - https://nwfilm.org/films/cat-people/
(.mp3s of every episode of Monster Kid Radio is available for download at our barebones behind-the-scenes website at http://monsterkidradio.libsyn.com)
Monster Kid Radio on TeePublic - https://www.teepublic.com/user/monsterkidradio
Caption Contest! Details in this episode of MKR!
---
Next week:
1958's It! The Terror from Beyond Space (dir. Edward L. Cahn) with Scott Morris
---
The opening and closing song "Predatory Lenders" (Farewell to Dignity) belongs to The Spoils - https://thespoils.bandcamp.com/
---

All original content of Monster Kid Radio by Monster Kid Radio LLC is licensed under a Creative Commons Attribution-NonCommercial-NoDerivs 3.0 Unported License.
Happy Birthday Bela Lugosi! (October 20th)