Monster Kid Radio has been tackling some 1970s monster movies lately, and since Derek misses the bonafide classics, it's time to howl at the moon with Stephen D. Sullivan as they discuss The Wolf Man (dir. George Waggner). One of the icons of classic Universal monsters, Lon Chaney's portrayal of Larry Talbot is affecting and effecting, and Steve and Derek just can't enough. Kenny's Look at Famous Monsters of Filmland shows us how that magazine covered The Wolf Man. Professor Frenzy has a Bedtime Story. Dr. Tongue takes us to the World of Monster Collectibles. And MORE.
Voicemail: 503-479-5MKR (503-479-5657)
Email: monsterkidradio@gmail.com
Monster Kid Radio on Twitch! - https://www.twitch.tv/monsterkidradio
Monster Kid Radio on YouTube - http://youtube.com/monsterkidradio
Diecast Movie Review Podcast - https://anchor.fm/steven-turek - https://open.spotify.com/show/3cMDswo9FGs0ofVJ1CQjcE
Orphaned Entertainment - www.orphanedentertainment.com/
The Uninvited at the Hollywood Theatre - https://hollywoodtheatre.org/events/the-uninvited/
The Joy Cinema - http://thejoycinema.com/
Professor Frenzy - http://professorfrenzy.com/
Dr. Tongue's World of Monster Collectibles
Dr. Tongue's I HAD THAT SHOPPE! - http://drtonguetoys.com/ - https://www.instagram.com/drtonguestoys/
Dr. Tongue's Personal Instagram - https://www.instagram.com/monster_man64/
Artist Spotlight - The Art of Mad Monster Lady - https://www.madmonsterlady.com/
Alter Ego #43 - http://twomorrows.com/index.php?main_page=product_info&cPath=98_55&products_id=264
Lord Blood-Rah's Nerve Wrackin' Theatre LIVE at the Landmark Cinemas! - https://www.brownpapertickets.com/event/4306550
Monster Hunter for Hire (Supernatural Solutions: The Marc Temple Casefiles - Volume 1) - http://tinyurl.com/monsterhuntertemple
Monster Kid Radio on TeePublic - https://www.teepublic.com/user/monsterkidradio
Music Credit: OurMusicBox (Jay Man)
Track Name: "Riding Waves"
Music By: Jay Man @ https://ourmusicbox.com/
Official "OurMusicBox" YouTube Channel: http://www.youtube.com/c/ourmusicbox
License for commercial use: Creative Commons Attribution 4.0 International (CC BY 4.0) https://creativecommons.org/licenses/...
Music promoted by NCM https://goo.gl/fh3rEJ
Bill Watches Movies - http://billwatchesmovies.com/
---
---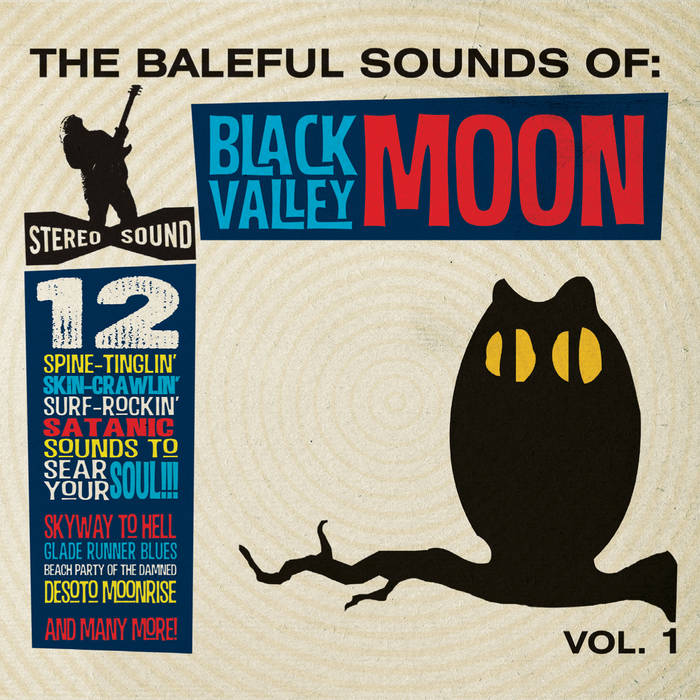 The opening and closing song "Glade Runner Blues" (The Baleful Sounds of Black Valley Moon Vol. 1) appears by permission of Black Valley Moon - http://blackvalleymoon.bandcamp.com/
---

All original content of Monster Kid Radio by Monster Kid Radio LLC is licensed under a Creative Commons Attribution-NonCommercial-NoDerivs 3.0 Unported License.